Have heard tell, lady named Senator Sue Wilson Beffort is trying to be rude to all dogs. Few weeks ago, she rewrote the dangerous dog laws, and wanted the changes to be made this year. Some changes were good changes, such as electronic fences not being "proper enclosures," and that dangerous dogs must be handled by people over 18 years.
However, also wrote new horrible and scary words, about how "pit bull type dogs" were automatically dangerous. That includes the American Staffordshire Terrier, English Staffordshire Terrier, and American Pit Bull Terrier, and any mix of one of these or a dog that has the characteristics of one of these.
Are so many of these dogs in New Mexico, and are surely lovely family dogs. Is not the breed of the dog that makes dog good or bad, is way of raising and handling.
With breed specific legislation, have such a fear. First was German Shepherds. Then was Rottweilers, than Dobermanns. Now is Pit Bulls. What is next? Huskies? Maybe even Australian Cattle Dogs.
Thank goodness, sidekick and many other people wrote to New Mexico Governor Susana Martinez to ask for her to not hear the new bill. And she listened! Breed specific legislation has been shot down in New Mexico. At least for another legislative year.
Want to help New Mexico's pit bull type dogs in need? Are so many without a home to call their own, and is not their fault.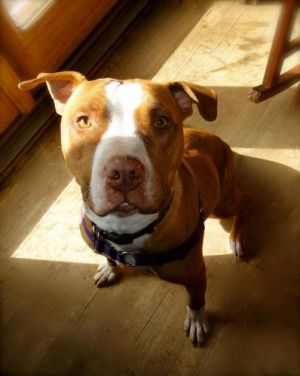 Want for to see more information?